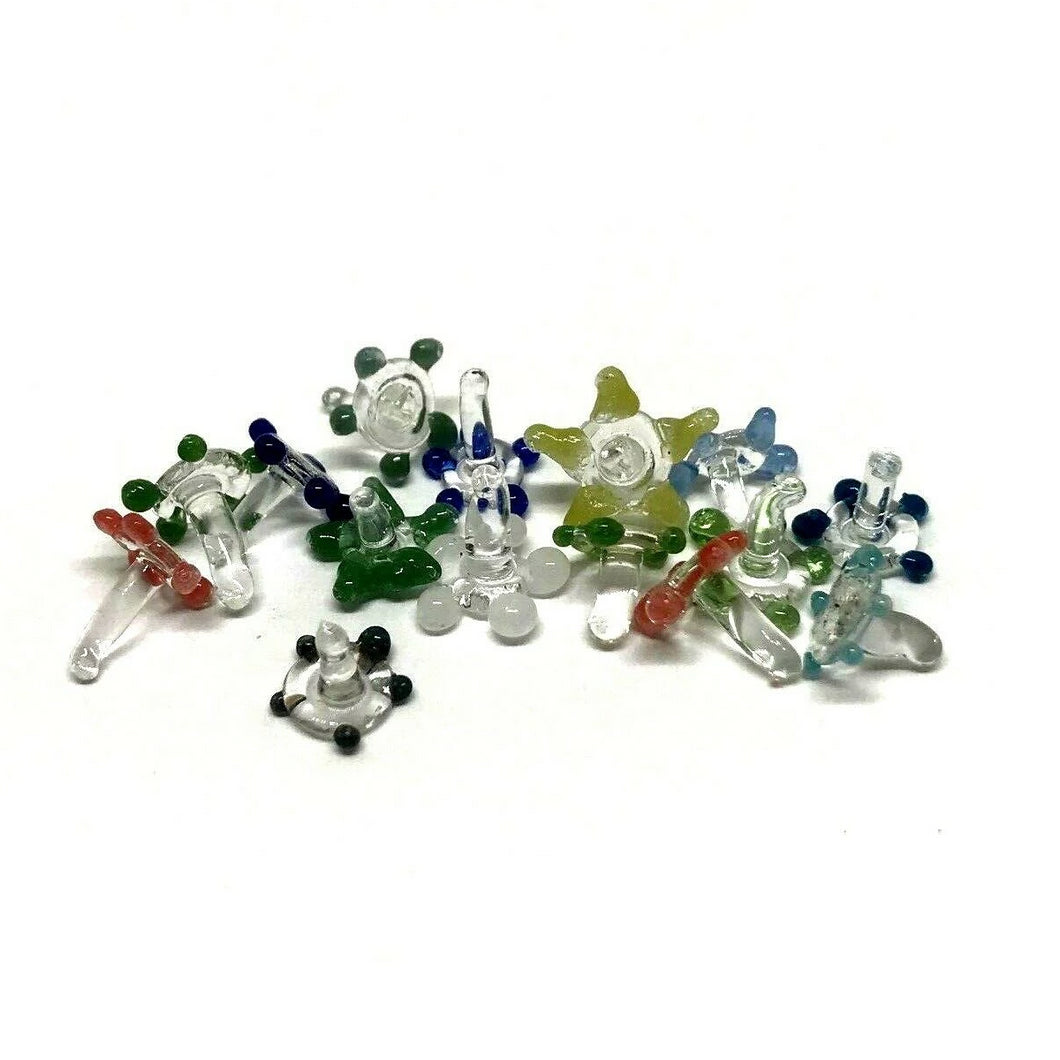 Thank you for shopping with us!
pipe screens
I am happy with my pipe screens order.the product I received did not look like what was in the picture that I ordered from,there were only 2 styles/colors in what I received instead of the variety pictured,but they work well.
Thank you for your review
Clean
After trying these babies never again with the metal. Ingenious idea
Happy to hear you liked the glass screens!
A Bowl of Flowers!
Even an old dog can learn new tricks. Woof!
Tired of the taste of Brass screens in pipes and bubblers?
Check out Pyrex Glass Flowers!
Tiny glass flowers replace steel and brass screens.
They are safer, easy to clean and afford a better taste inhalation!
Tiny Glass Flower Screens!
Woof!
Thank you for your review
Tiny
I thought I had gotten them but when searching For them I can not find. So that's tiny
Thank you for your review